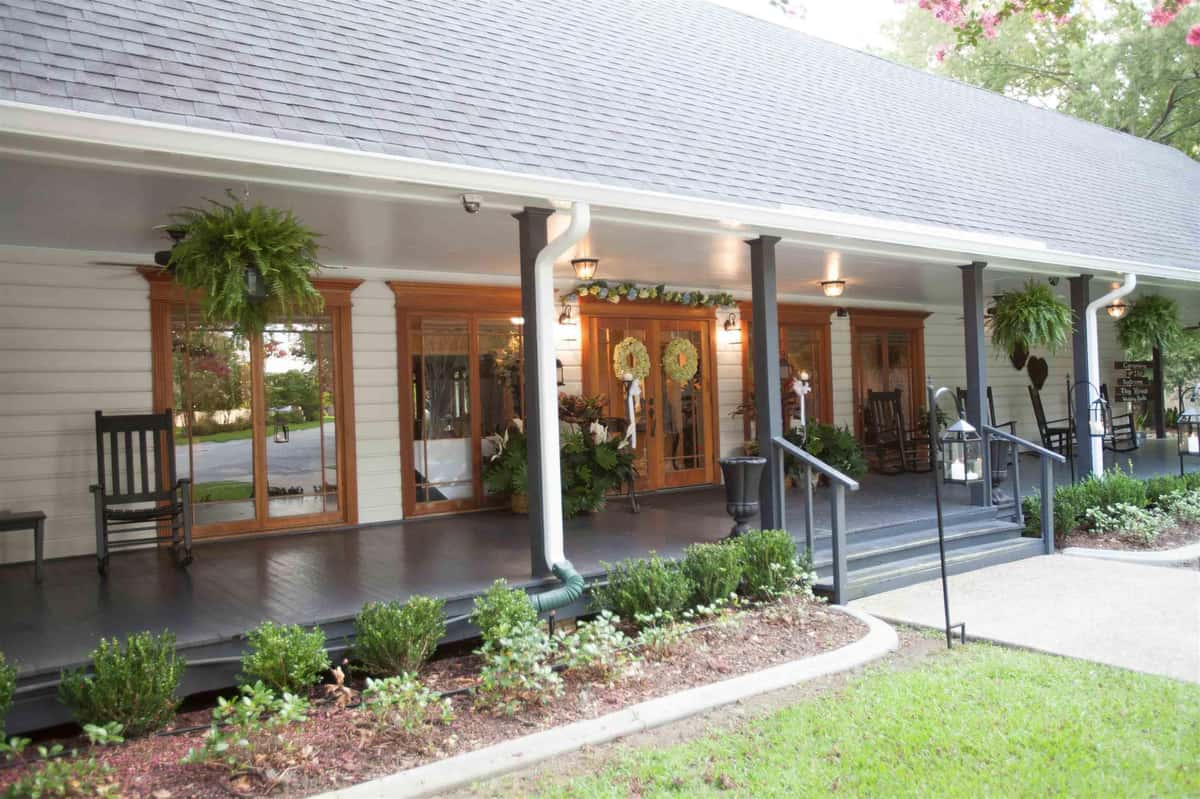 Reception & Conference Center
Ashley Manor is committed to making your special day enjoyable and stress free.
We offer a beautiful facility, with accommodations for up to 500. Our facility layout includes 2 banquet rooms (one larger room and a smaller room) connected, two sitting areas in the front of the facility, and 2 dressing rooms with full length mirrors and bathrooms. Our property embraces 4.5 acres of land, with a pond, gazebo and barn. Ashley Manor can accommodate inside weddings, outside weddings and barn weddings along with your reception package. Greeters will greet your guest at the door and welcome them to Ashley Manor. The greeters will help guests get gifts to the gift table and remind them to sign your guest book. Our wait staff is dressed in black pants, white shirts and black monogrammed aprons to distinguish them from your guests. We pride ourselves not only on our fabulous food and accommodations but also on our staff and the service we provide. We want your guests leaving Ashley Manor not just remembering your special day but also remembering our delicious cuisine and our unique venue.
Pricing for a reception is for 3 hours. Additional hours can be added. If you choose to have your wedding also at Ashley Manor, there is a $500 wedding fee and 30 minutes added to your reception time. If you choose to have a rehearsal at Ashley Manor the rehearsal is for one hour at a time convenient for both parties upon availability. We also offer a wedding coordinator for your rehearsal and ceremony at no extra charge. A $1000 non-refundable, non-transferable deposit is required to hold a date. A meeting with your event coordinator is held two weeks prior to the event to go over all details of your event. Final menu choices, final head count and final payment is due at that time. Let us help you start planning your special day.